Chevy: What's New and What's Coming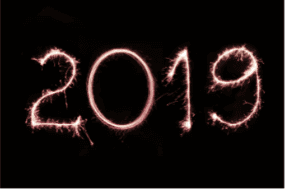 Time is flying by so fast, and November has already passed, meaning car and automotive manufacturers are rushing to release new vehicles and updates before the year ends. Even though it is the last month of the year, exciting things are still coming our way, so you better get ready!
November proved to be a very successful month for Chevy. If you have missed any important information regarding Chevy, don't worry, we've got you covered. Below, we have highlighted the latest top news involving Chevy. Read more below if you are interested!
2019 Chevy Malibu Gets New Engine
Last November 30, Chevy introduced their brand new, refreshed turbocharged 1.3-liter, three-cylinder gasoline engine in the 2019 Malibu during the recent 2018 Guangzhou Auto Show in Korea.
It was a bit of a surprise to find out that the midsize sedan will be getting a three-cylinder engine. However, the company boasts that this is the best and most efficient engine in comparison to the Malibu's other engine types. The engine is already rated with 156 horsepower and 174 feet of torque from 1,500 to 4,000 RPM driving the front wheels through a CVT or continuously variable transmission.
The 2019 Chevy Malibu can already be pre-ordered in South Korea.
Chevrolet Car Named NACTOY Finalist
With the Los Angeles Auto Show coming to a close, car manufacturers are now looking forward to the North American International Auto Show in January. Along with this prestigious event is the NACTOY award or the North American Car, Utility, and Truck of the Year award. This time, the 2019 Silverado was the only Chevy named as one of the finalists of the NACTOY award. The only thing standing in its way is the 2019 GMC Sierra 1500.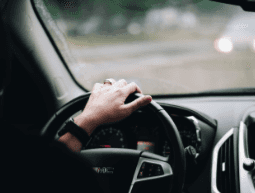 Both the Sierra and the Silverado are up and coming models for 2019. All of the NACTOY finalists have distinctive styling and specific features, making next year's decision very difficult. The competition will surely be tight. We are still hoping that Chevrolet will bring home the bacon!
Want more? Read more related news here!
Chevrolet Corvette ZR1: Motor Authority's Best Car To Buy This 2019
Automotive and car-based website Motor Authority just announced their annual best car to buy in 2019. With five strong finalists and continuously testing and comparing all the cars, the Chevrolet Corvette ZR1 bested the other vehicles by a close call.
Motor Authority was amazed by the car's 755 supercharged horsepower. The car itself is safe and perfectly capable on the track. In the hands of a skilled driver, this car can reach its full potential. You can drive this supercar regularly, without the fear of overusing it.
Not enough? Click here and here to read more articles on the same topic.