Do You Know What You're Worth?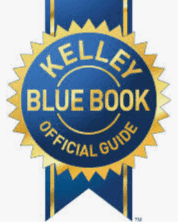 Are you ready to trade in your current vehicle for a new (or new-to-you) mode of transportation? The first thing you need to determine is your current vehicle's trade-in value.
Kelley Blue Book (KBB) has long been the expert in determining value ranges for vehicles. The trade-in range shows what a consumer can expect to receive for their car when trading it in at a dealer. Granted, there are many variables at play, and only an in-person assessment can provide the most accurate estimate, but KBB is a great place to start your research.
Approximately 43 percent of all car purchases in 2017 included a trade-in, according to Edmunds data (another respected expert in the automotive industry). That's because it's far less work for the owner to trade in a vehicle, as opposed to attempting to sell it to a private party.
Naturally, the care you have taken of the car while you drove it will pay off when it comes time to trade it in. Dealers weigh factors, such as interior cleanliness, exterior condition, mileage, service records, the automobile's age, and market conditions, when determining trade-in values. With the prevalence of vehicle records services, such as CarFax, dealers can find out your car's history instantly, so don't worry if you cannot locate 10 years' worth of service records.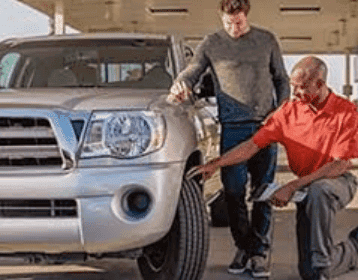 What can you do to make the trade-in process seamless and hassle-free for you? Here are a few suggestions:
Have all necessary paperwork on hand
Bring all keys, key fobs, remotes, alarms, etc.
Be realistic about your expectations of your vehicle's value (sentimental value does not equal dollar signs)
Now that you have cleaned up your vehicle, gathered your service records, and done your research, you are ready to head to the dealership to find the newest member of your family. But don't forget to take a few final 'car selfies' for posterity's sake before you part with your existing model.
Contact us if you would like a trade-in quote for your current vehicle. Or simply stop by during business hours. We'll be happy to walk you through the trade-in process.