Have You Been Waiting for the New Blazer?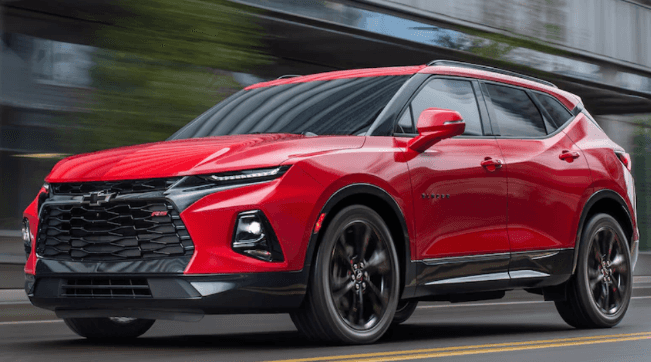 The Chevrolet Blazer fills the gap between the compact Equinox and the bigger Traverse. And it has a perfectly reasonable starting price point of $28,800. And gets even more reasonable gas mileage (22/27 city/hwy). With cool color options, such as Nightfall Gray, Cajun Red, or Sunlit Bronze, it is begging for a test drive.
The Blazer has gotten mixed reviews, but it all really depends on your expectations as to whether it's a good fit for you. Its reputation alone, with decades of enthusiasts who've been yearning for a revival, might help it quickly create its own niche market. The goal for Chevy seems to be a performance crossover for people who want both style points and cool points on their commutes and errand days.
Old-school enthusiasts might not be crazy about the more domestic frame. The new Blazer is not built for off-roading, but rather, is a domesticated version of its untamed genes. This is to appeal to the ever-growing masses of consumers who are making mid-size SUVs the fastest-growing SUV market. And for drivers who are too young to even know what an old-school Blazer looks like, you won't even care about its roots. You will care that it handles fantastically well and looks sharp while doing it.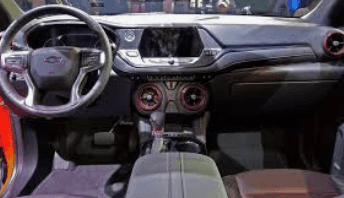 You will also love the Chevrolet Infotainment system. It's easy to use and has an 8-inch screen, which makes it easy to navigate. Added perk: the software is capable of saving individual driver profiles, including climate settings and radio favorites. While we're talking about the inside of the vehicle, let's talk safety features: rear seat reminder, back-up camera, blind-spot monitoring, rear parking sensors, rear cross-traffic alert, adaptive cruise control, automatic emergency braking, and lane-keep assist. I feel safer just reading that list, and I'm not even driving the Blazer yet.
Ready to see the Blazer's features for yourself? Contact us for a test drive today.