The Chevy Equinox is Ready to Go When You Are
Dependability is rarely talked about when it comes to selling cars, but it's a quality that shouldn't be overlooked. It's far more than simply having a vehicle that's built to last, but it should give you confidence every time you're ready to hit the road, knowing it's ready to go when you are. That's the overall sense drivers of the new Chevrolet Equinox feel, and you will too when you make this SUV your next vehicle of choice.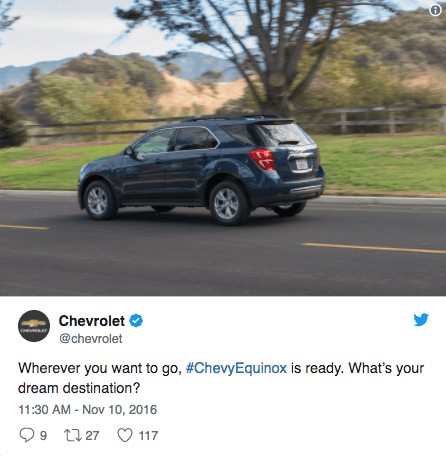 Of course the new Equinox, found here at our Louisville, KY Chevy dealership, is so much more than just an SUV you can depend on. With comfortable and spacious seating for five, and plenty of ways to adjust your interior to better store cargo, the new Equinox is versatile and well-rounded, and it's ready to tackle any challenge on the road.
Find your new dependable Equinox by visiting Bob Hook Chevrolet today and we'll be happy to get you started.