The Louisville Auto Show is February 22 – 24, 2019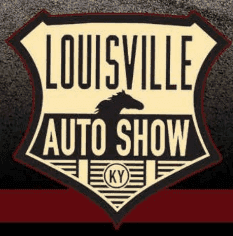 The Louisville Auto Show is February 22 – 24, 2019. Admission is only $7 if tickets are purchased in advance online, and $10 at the gate. Kids 14 and under are free. The show will be held at the Kentucky Exposition Center.
The Louisville Auto Show began in 1955, and was held at the Louisville Armory as part of the Home and Garden Show. Today, the three-day event boasts more than 24 manufacturers and 61 GLADA dealers.
The show isn't just about researching your next vehicle purchase. Kid's activities include a test-drive simulator, rock climbing wall, and kid-size test drive track. And daily giveaways range from free go-kart passes, to NCM Motorsports Park retail products, and Corvette touring and track sessions.
Each day, local news station WDRB is hosting the "Traffic Stop – Photo Op" booth. Here is your chance to "Be Like Mike" (Marshall) give a traffic report in front of the green screen. Feel free to take a selfie of the traffic maps behind you on the big-screen TV. Also, Snow FOX will be there on Saturday from noon to 4 p.m. for a meet and greet.
What can you expect from Chevy at the show? Plan to see the new Silverado, Traverse, Equinox, and much-anticipated Blazer all make an appearance. All will be available for a test drive too. The Blazer has gotten mixed reviews, but it all really depends on your expectations as to whether it's the one for you. Its reputation alone, with decades of enthusiasts who've been yearning for a revival, might help it quickly create its own niche market. The goal for Chevy seems to be a performance crossover for people who want some style and cool points on their commutes and errand days.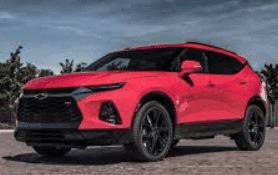 Hours for the show each day are listed below:
Friday, February 22: 2 pm – 9 pm
Saturday, February 23: 10 am – 9 pm
Sunday, February 24: 10 am – 4 pm
Bob Hook Chevrolet is proud to be a local sponsor, so please stop by our booth and say hello while you're at the show.